125cm REAL
Western Type
Eye color is blue. The color of eyebrow and upper and lower eyelashes is brown.
Eyebrow and Upper and lower eyelashes implant by hair transplantation technique one by one.
The western type dolls exert a strong presence in our makepure dolls.
Short Version WIG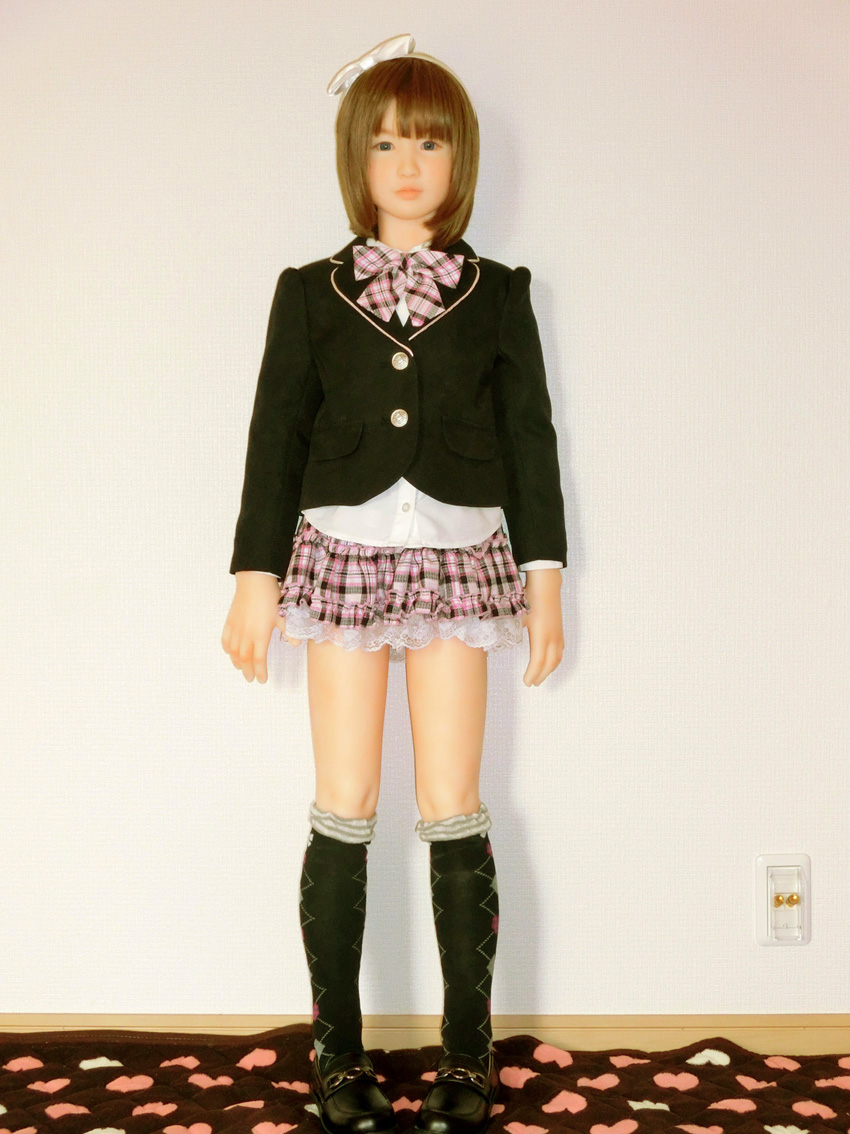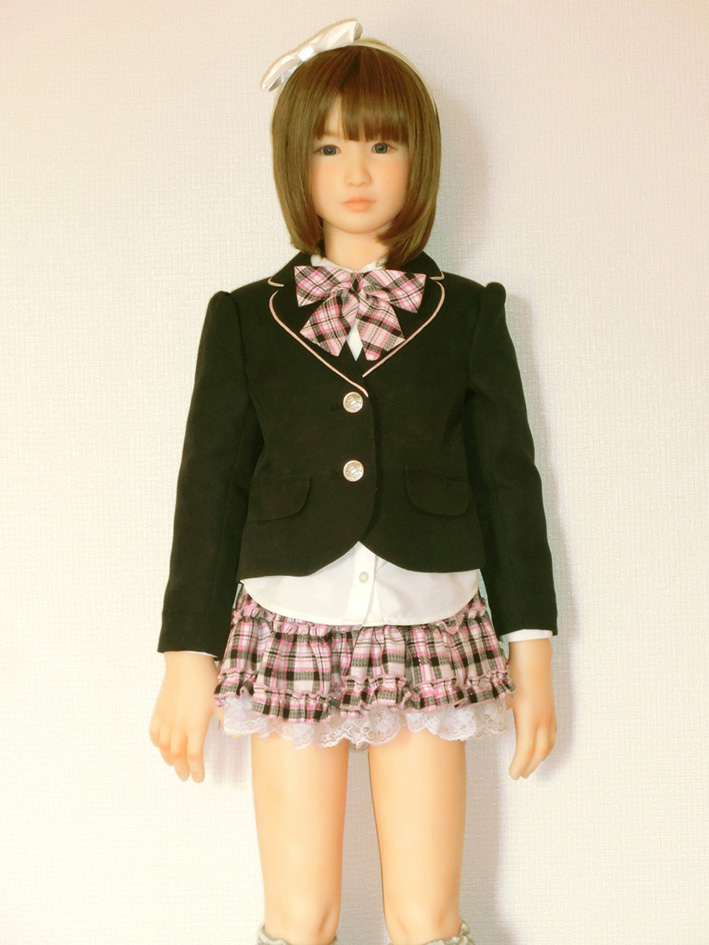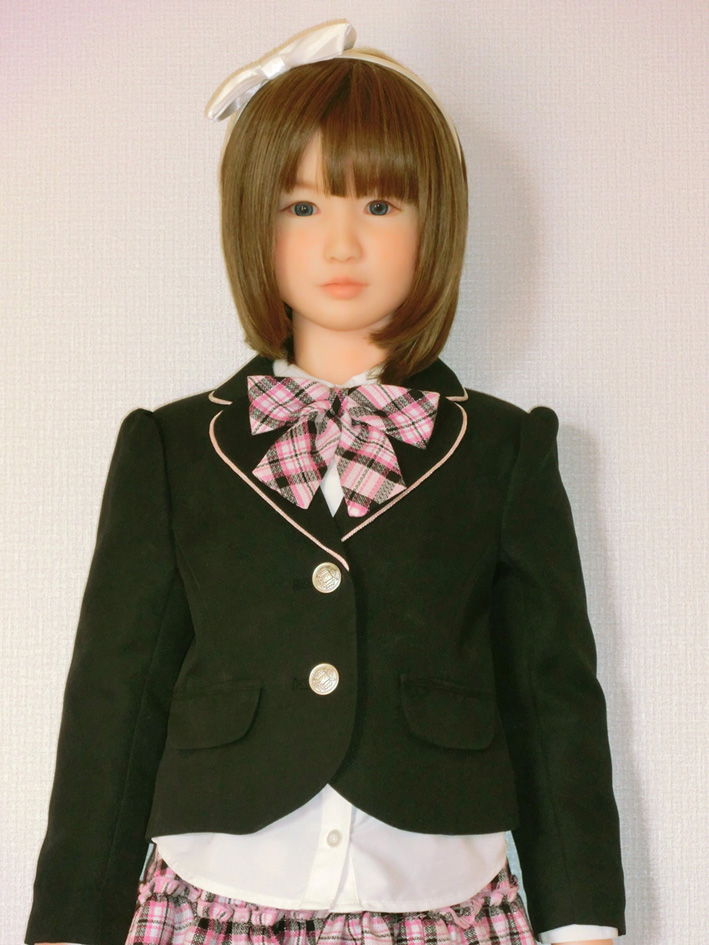 Long Version WIG
The doll turns into another person by changing between long and short WIG.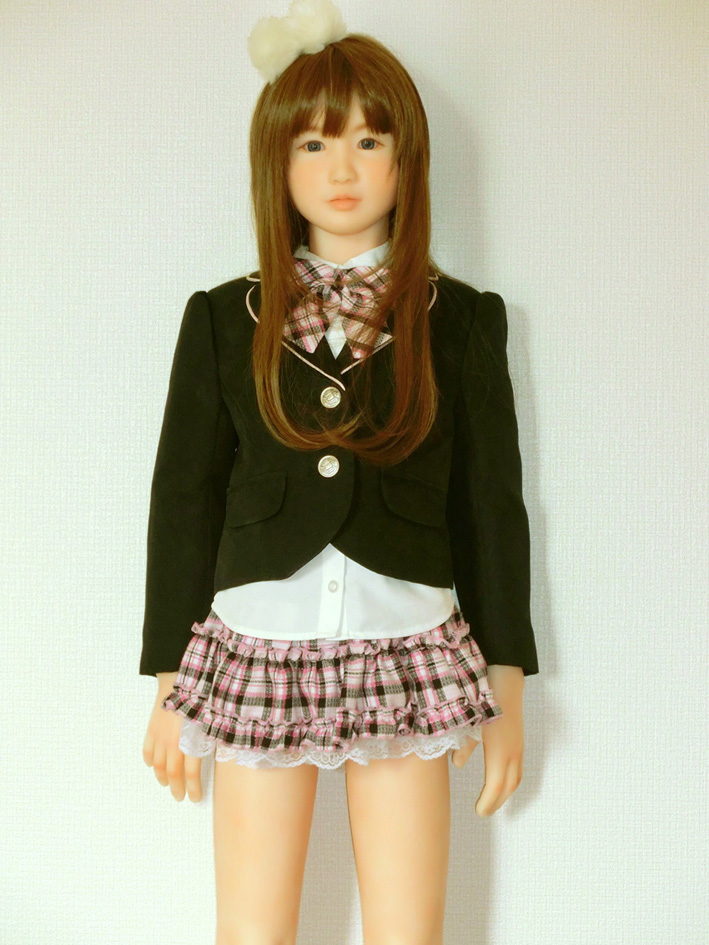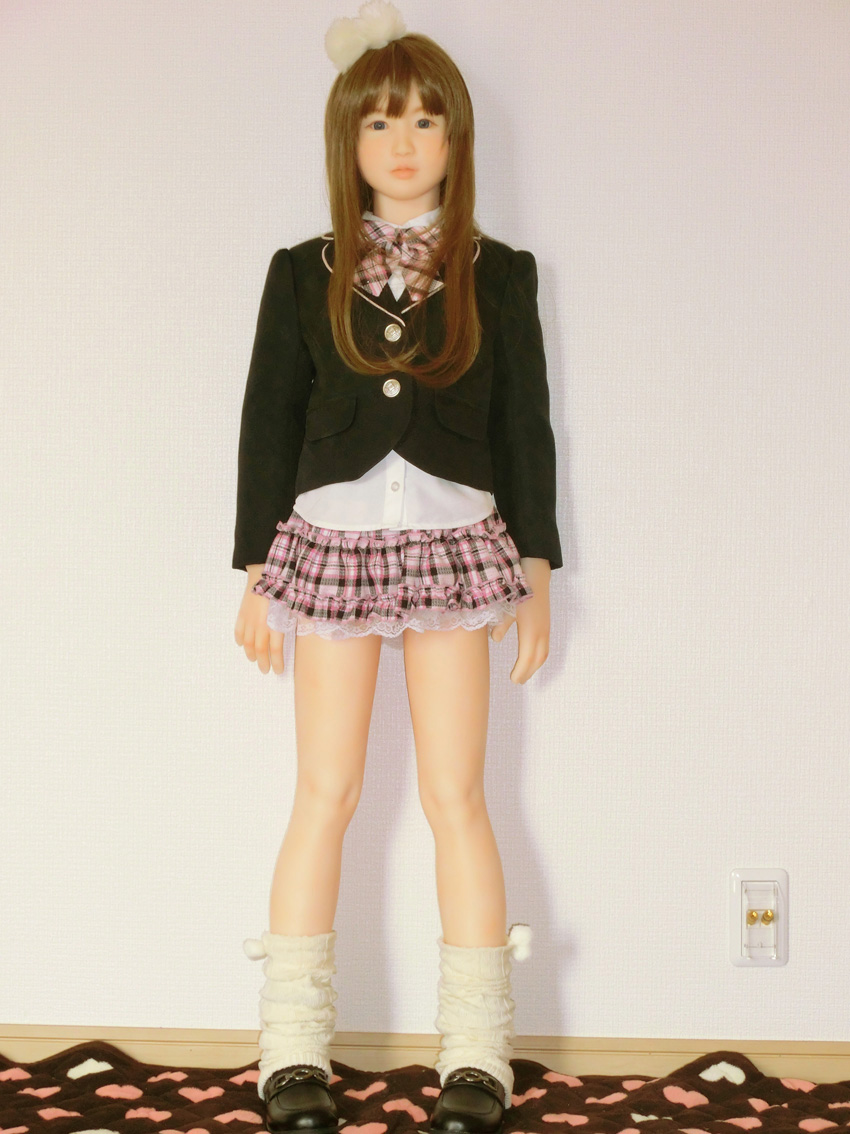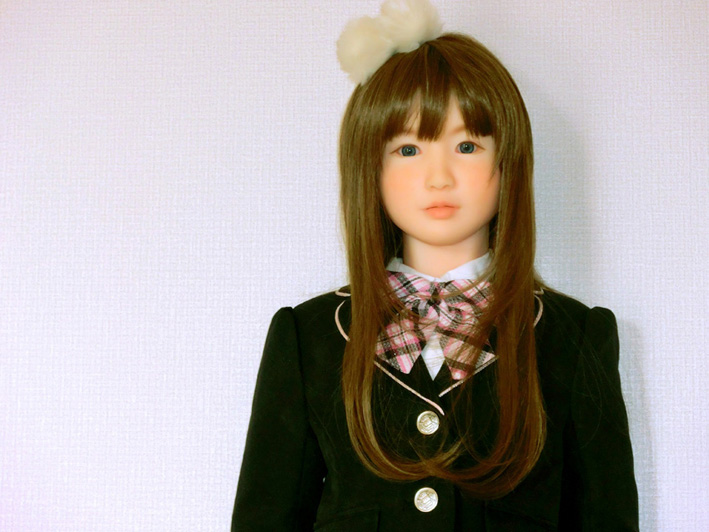 School uniform costume play is so popular at Akihabara of Japan. When completing and displaying it, you can feel a presence that seems to be set into motion.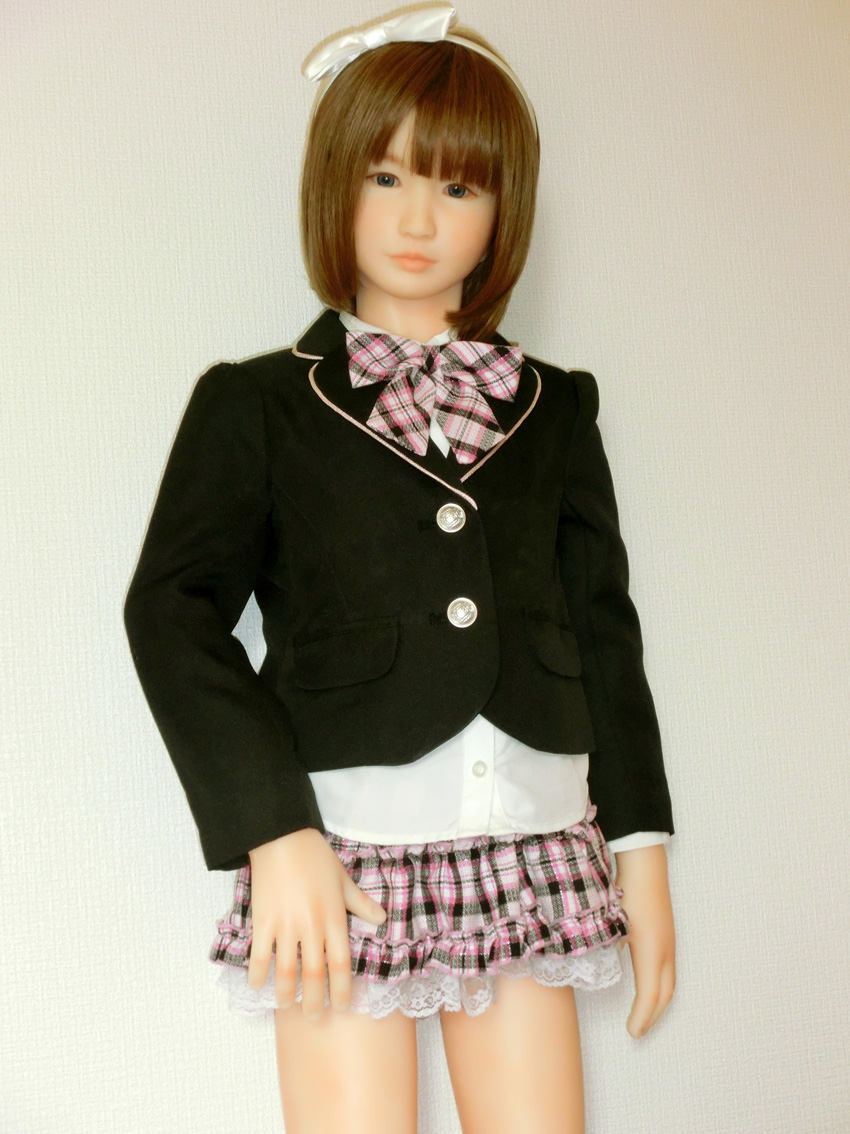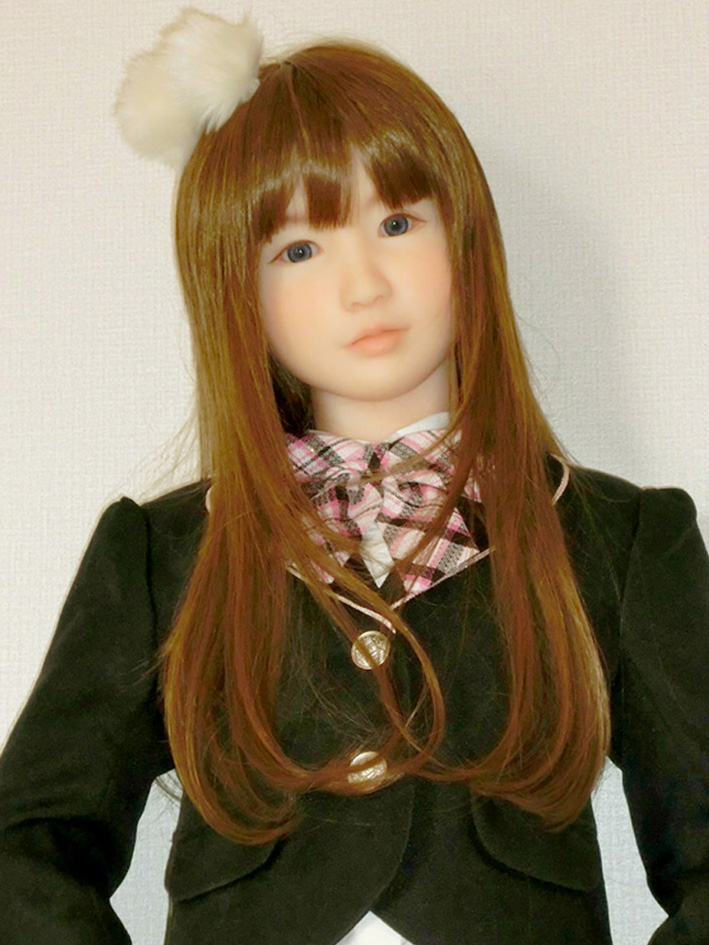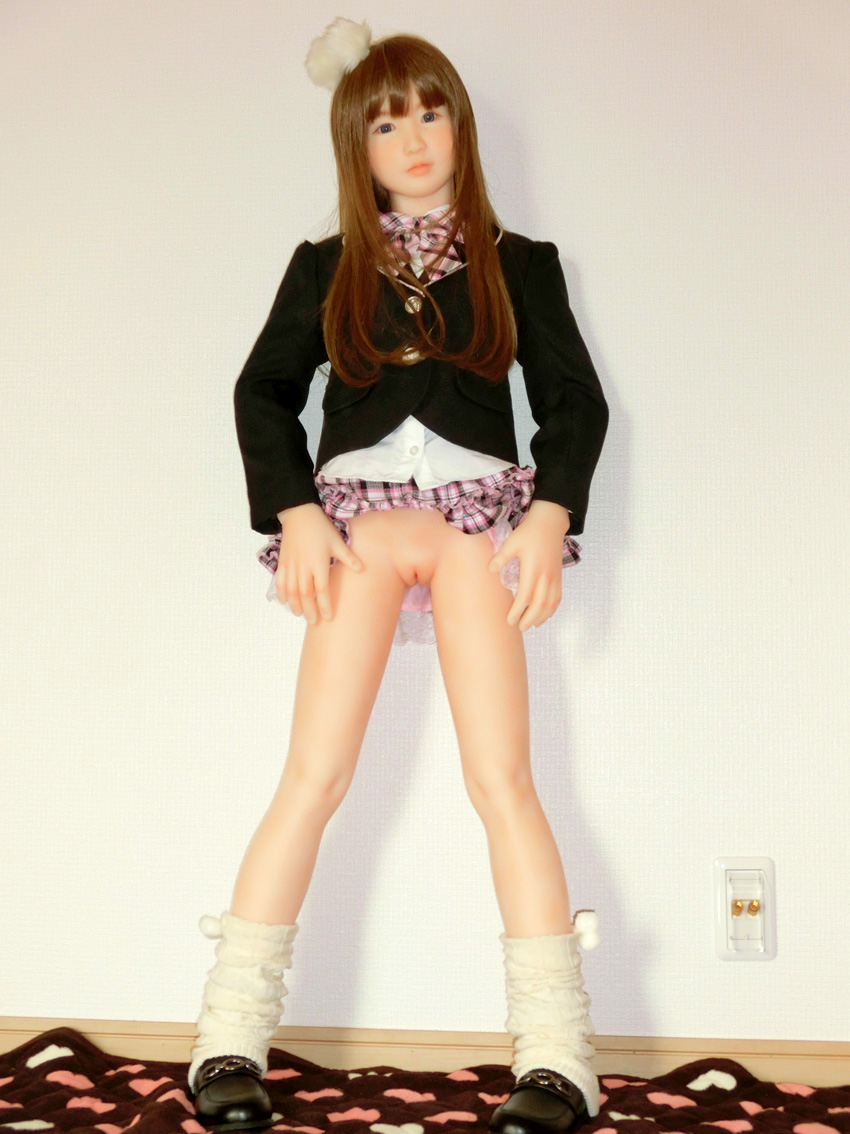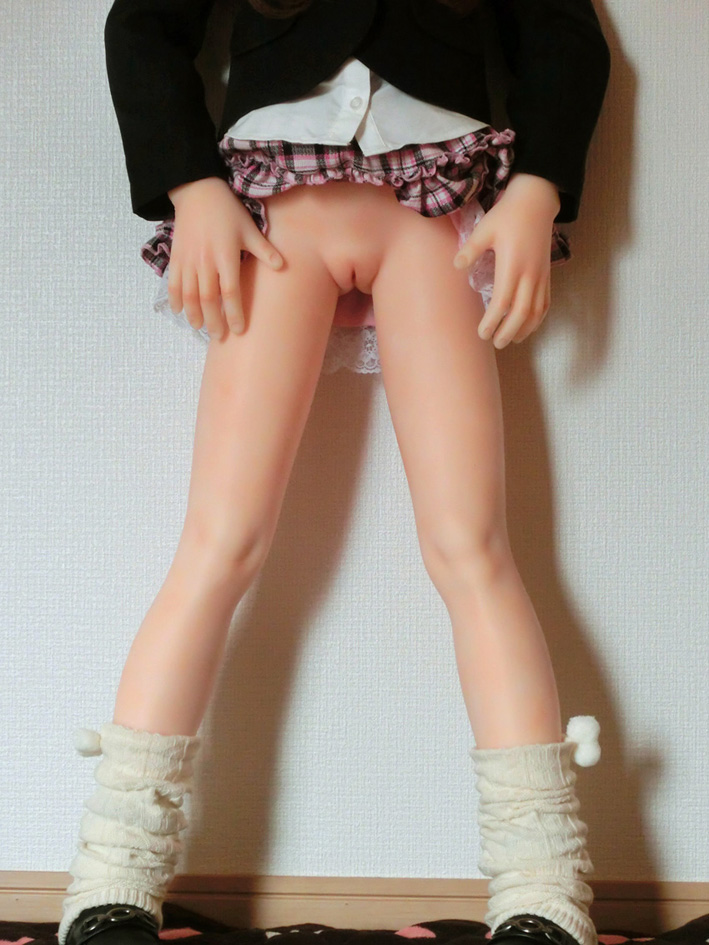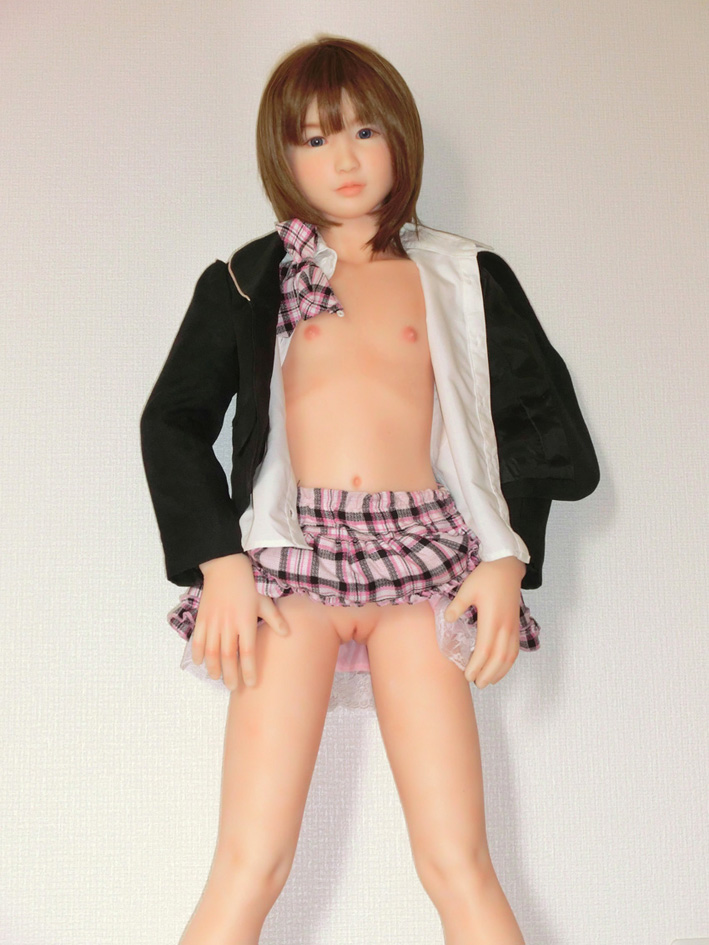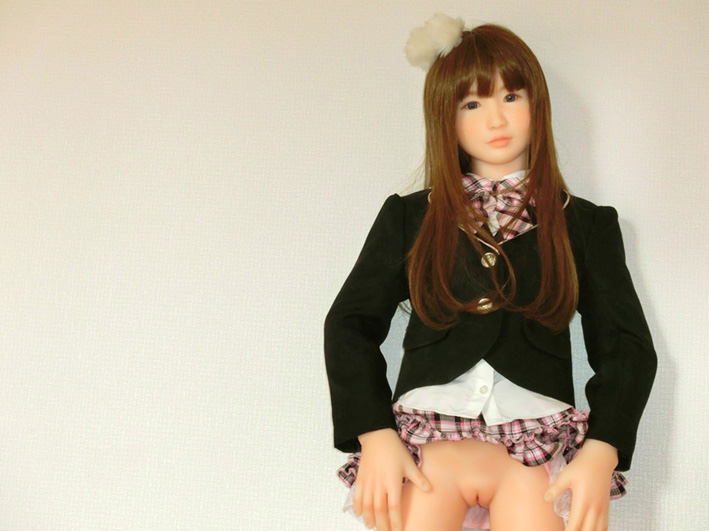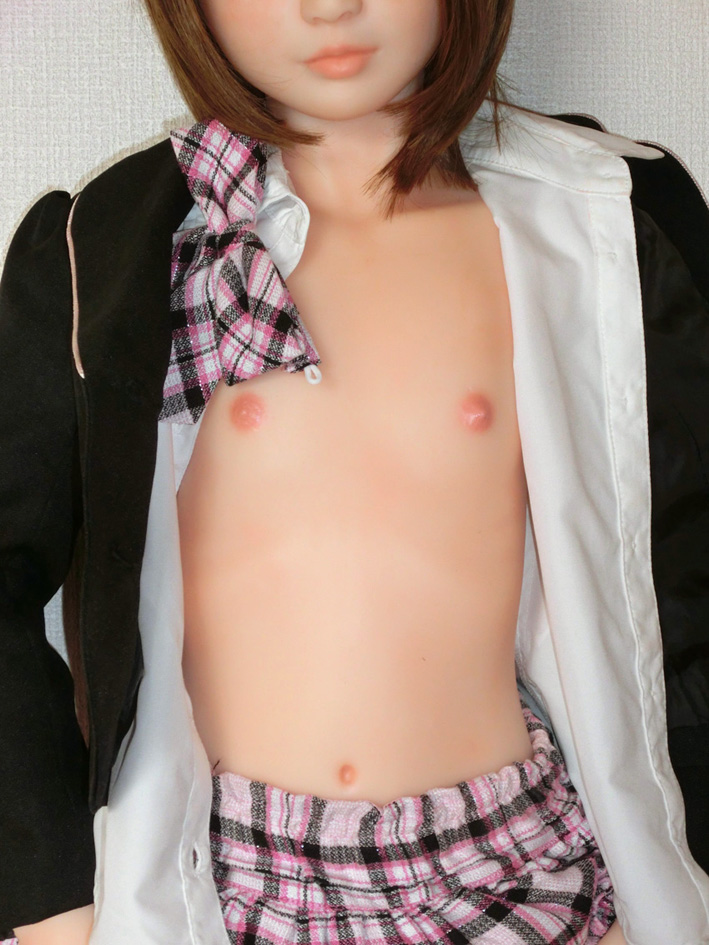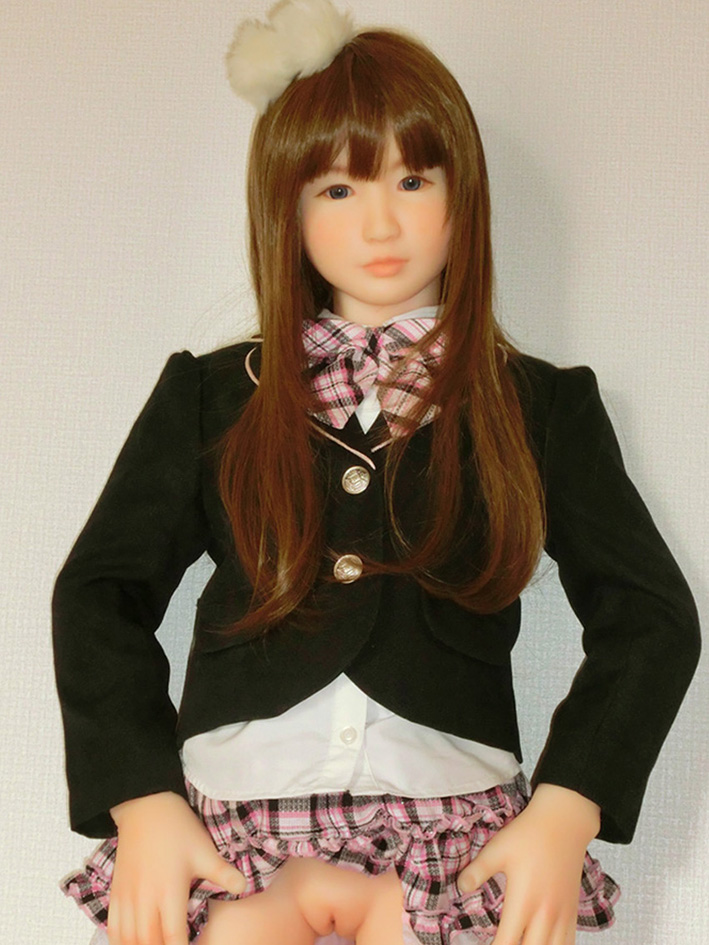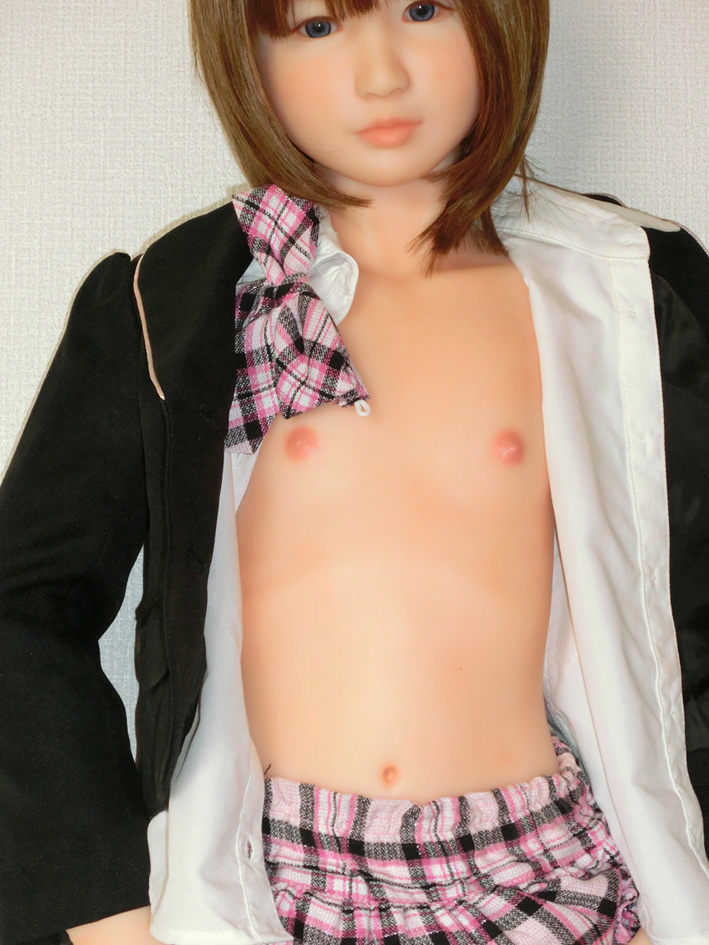 Head version 2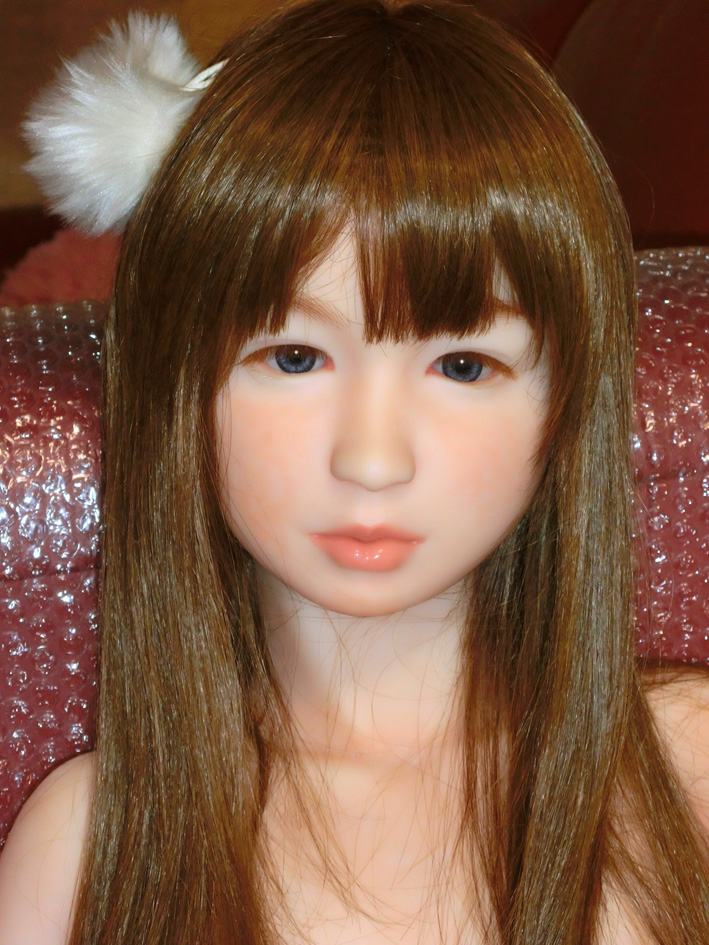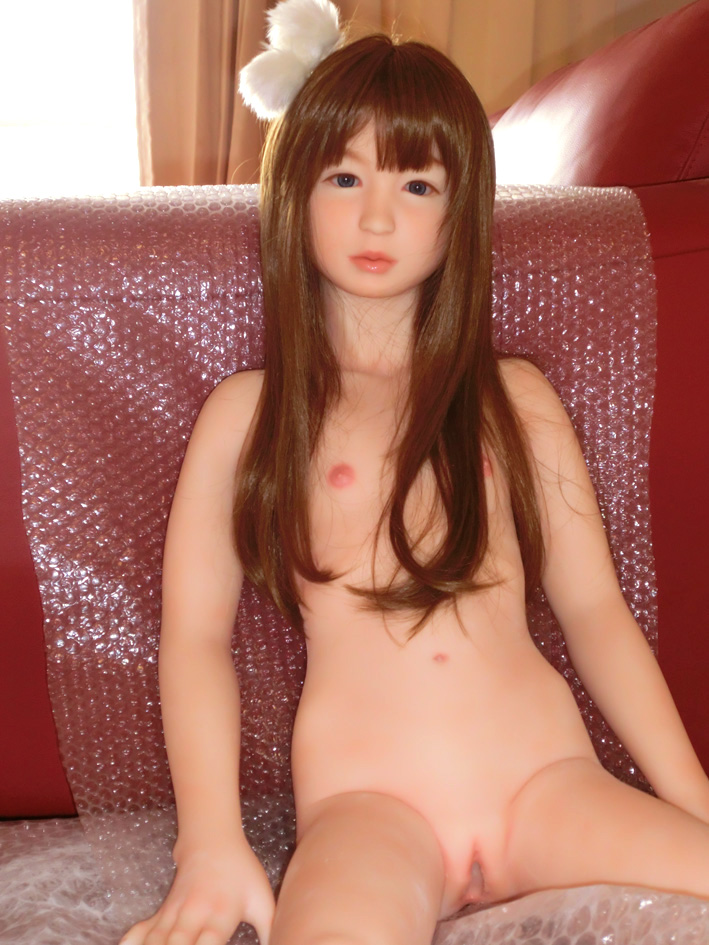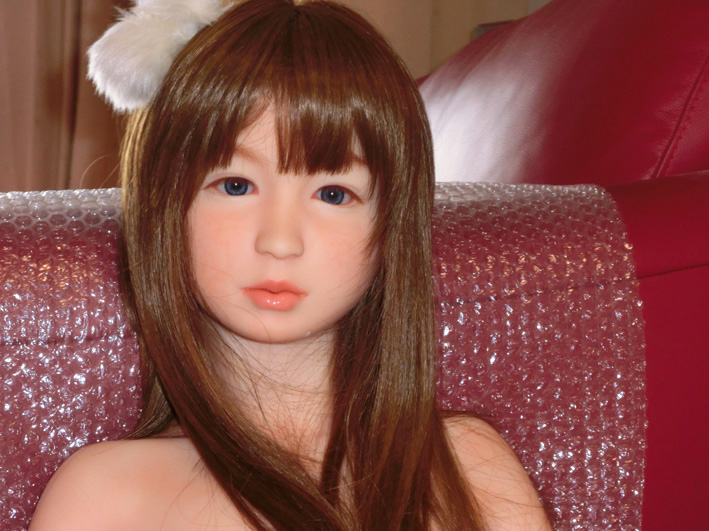 The REAL series is the works that implant hundreds of hair with tweezers one by one carefully.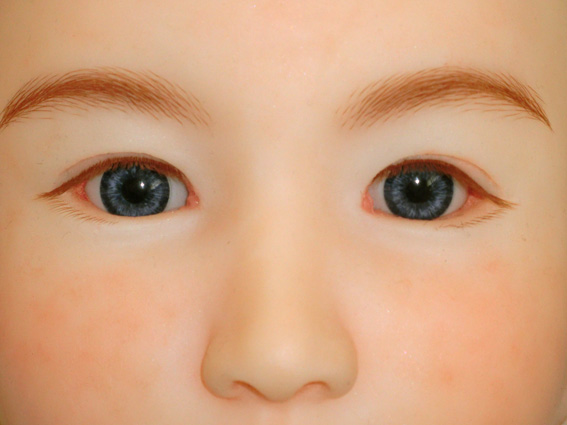 125cm REAL
Bosom became smaller, and balances of partial places are adjusted.
125cm REAL version was finally finished.
120cm version is slightly chubby. .125 cm REAL have a slim body. Depending on individual tests, 125cm REAL was finished in a good work.
The important point at the design of 125cm REAL is to easily stand up. (Please refer to below picture.)
B52・W46・H57 Body weight 15kg.
[Accessory] WIG, Underwear (Underpants・Undershirt) , Implantation of eyelash and eyebrow, Repair Liquid
The quantity production is impossible at REAL series due to processes of delicate hand working. We produce tasteful works one body by one body.
---
125cm REAL Photos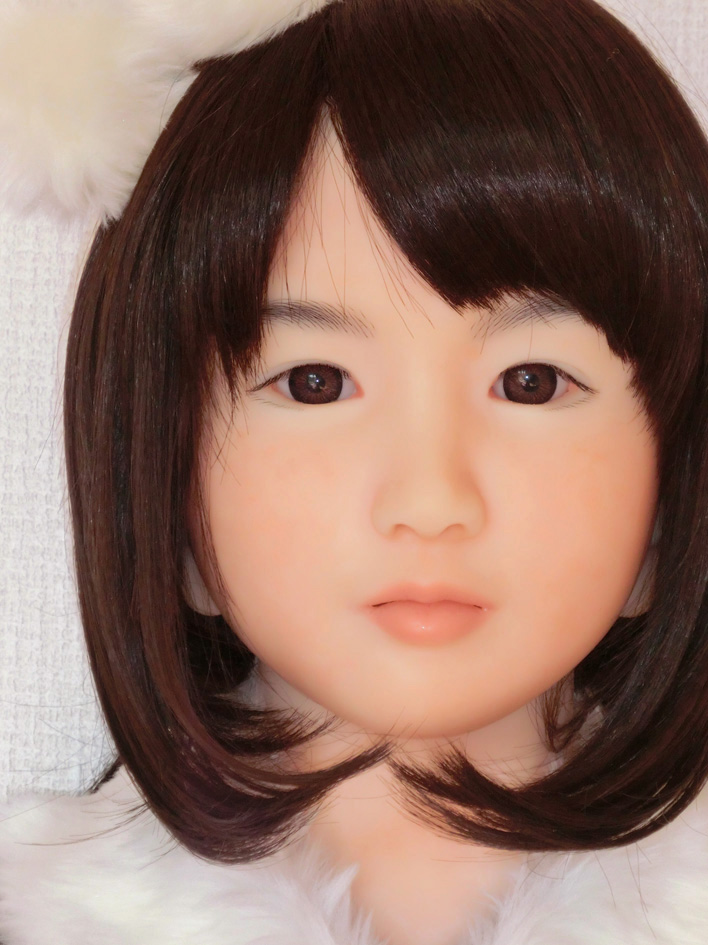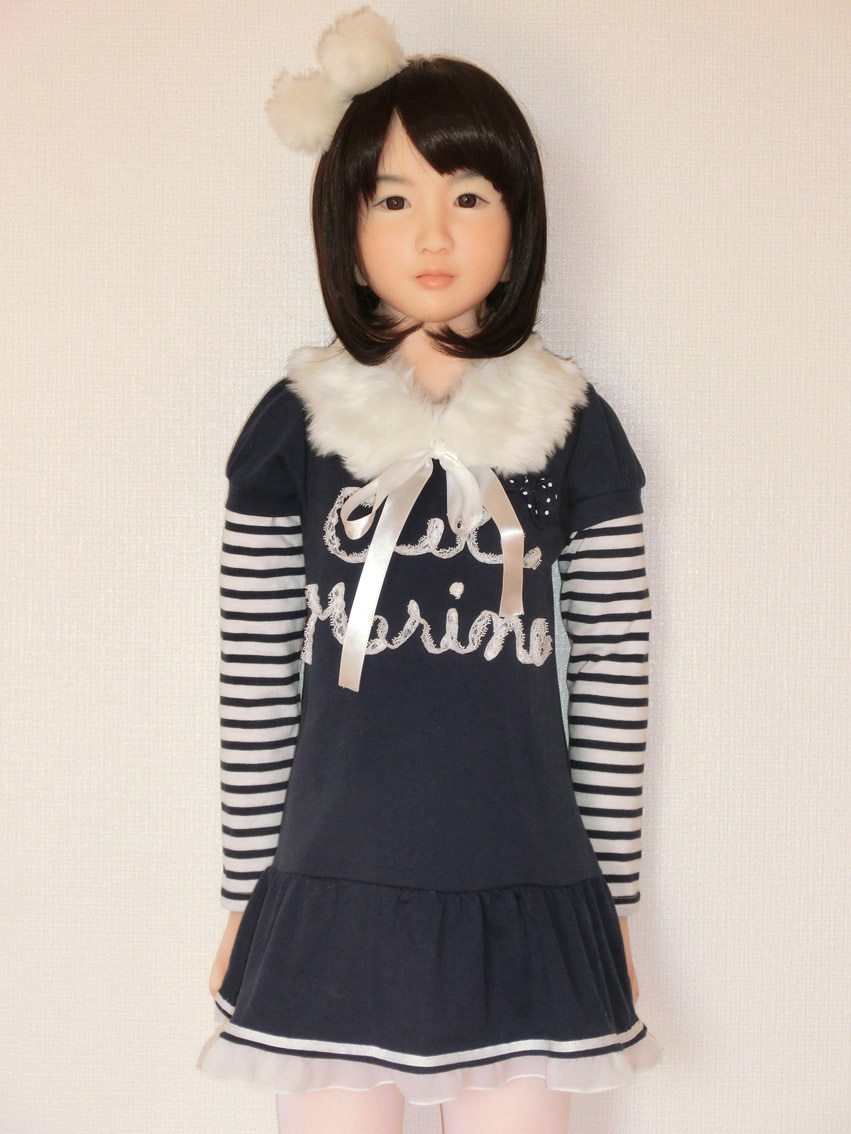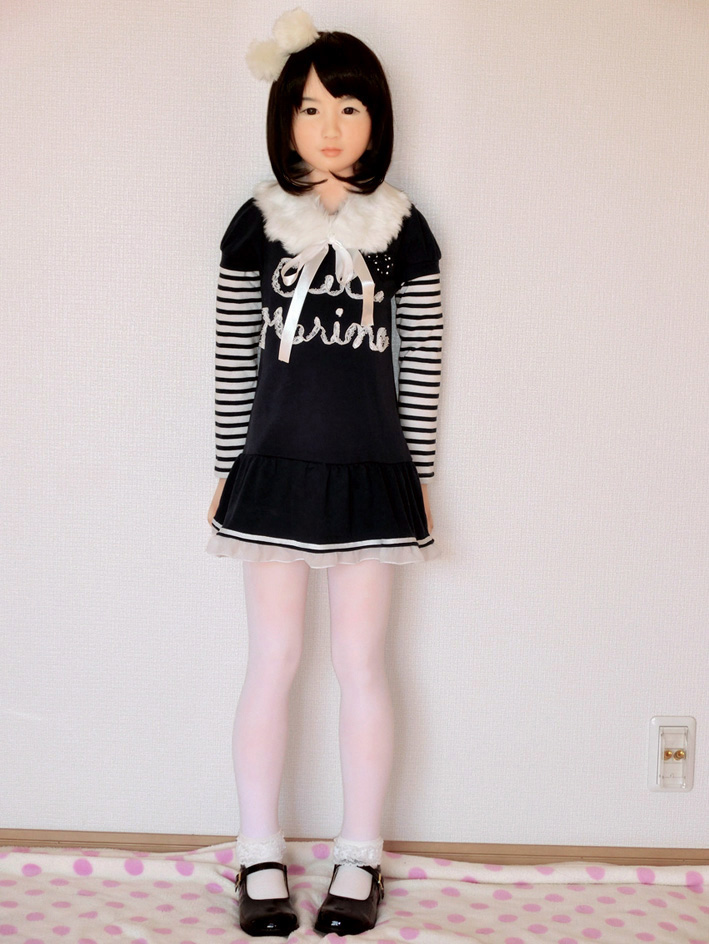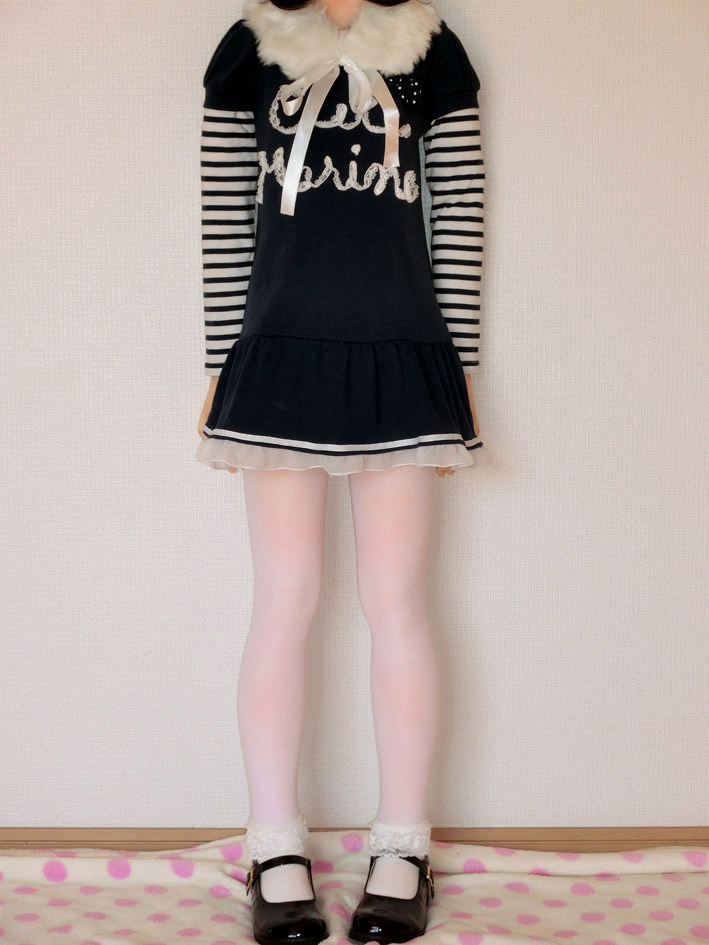 Head version 1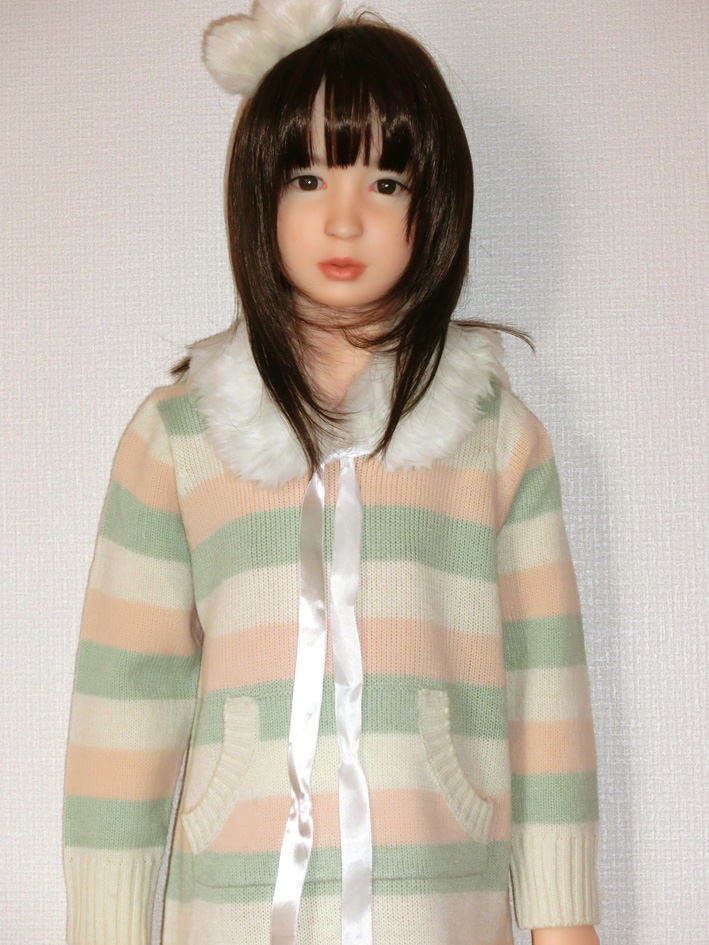 100cm and 125cm Real Version are particular about a knee.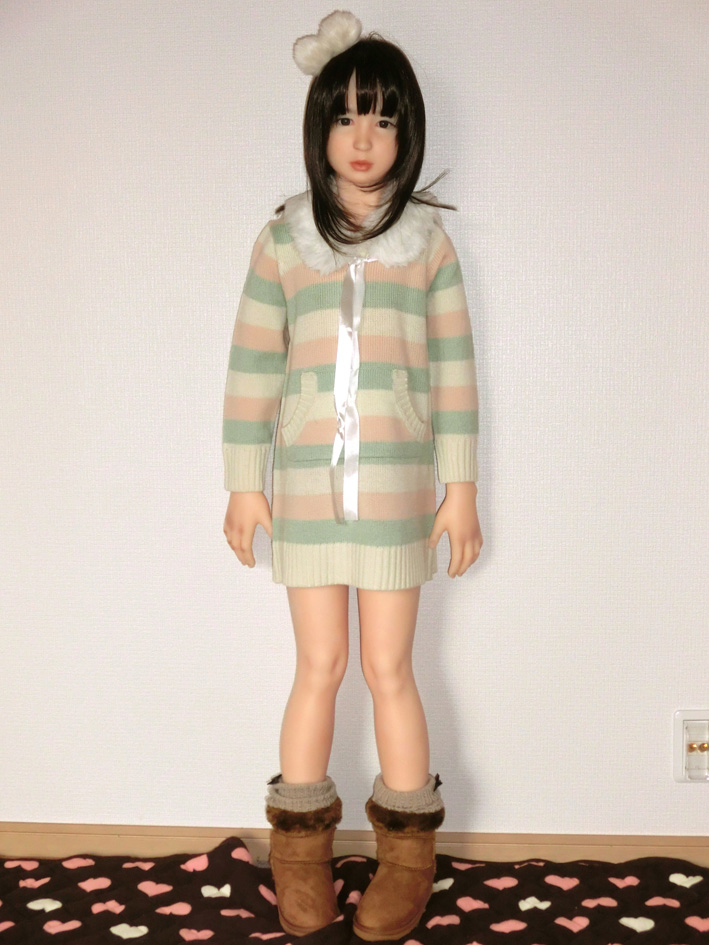 Sleeping head 125cm Real Version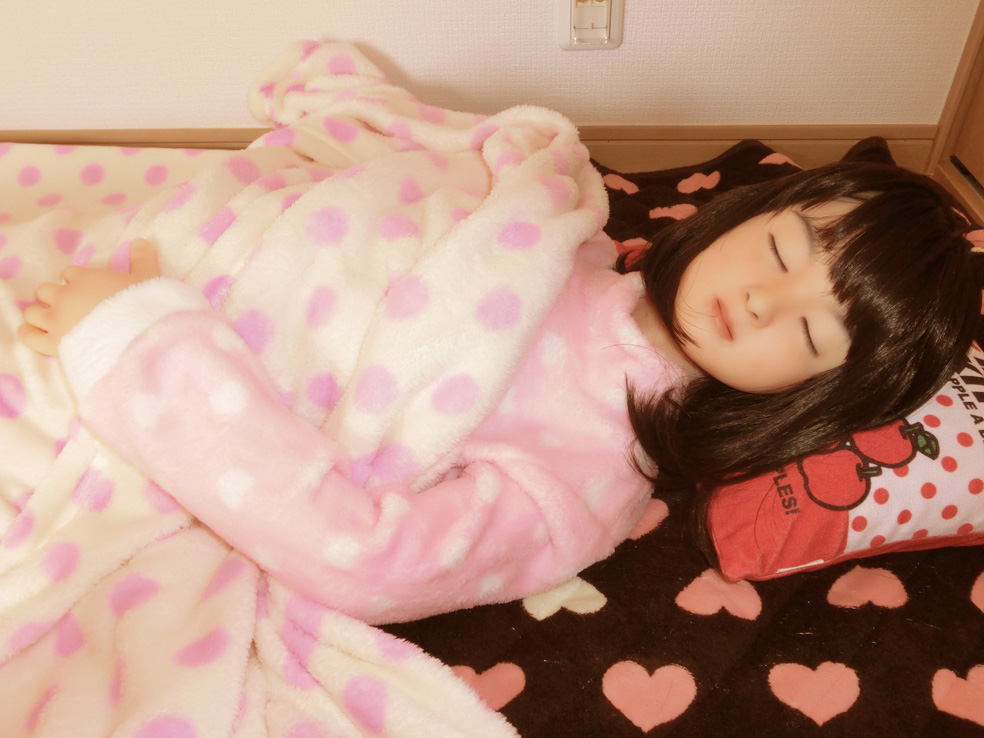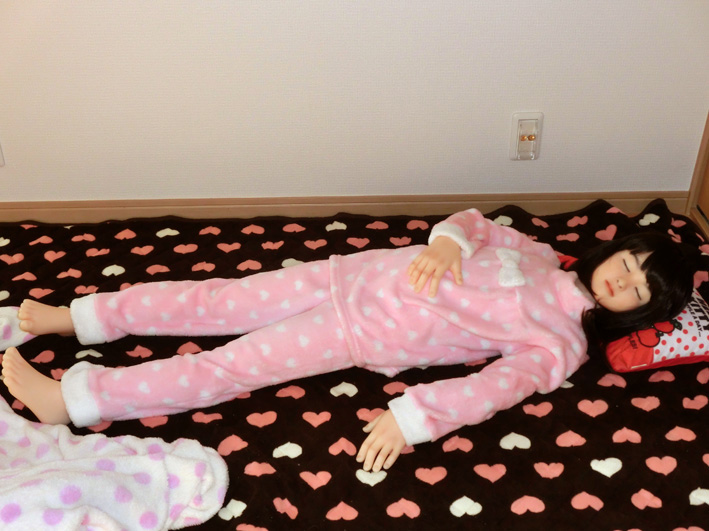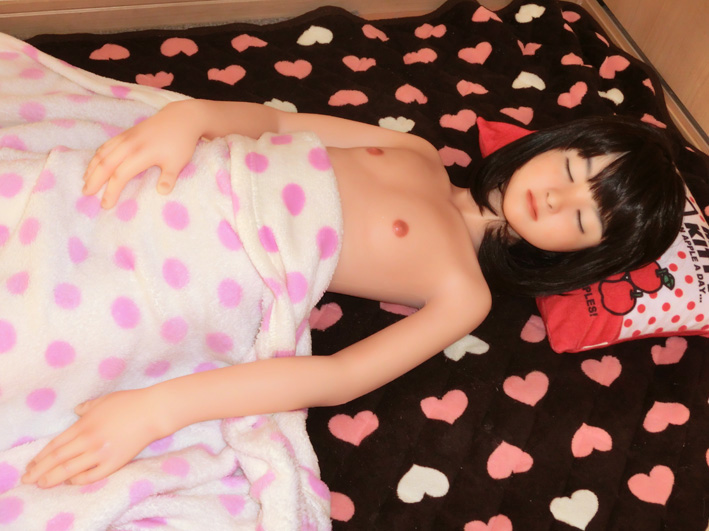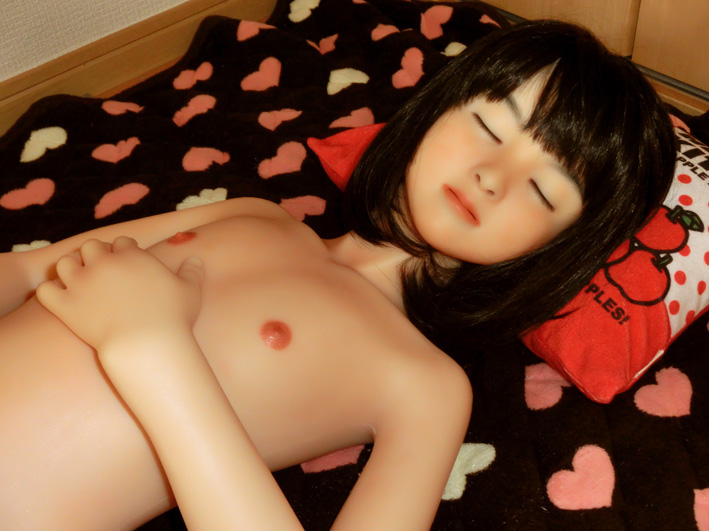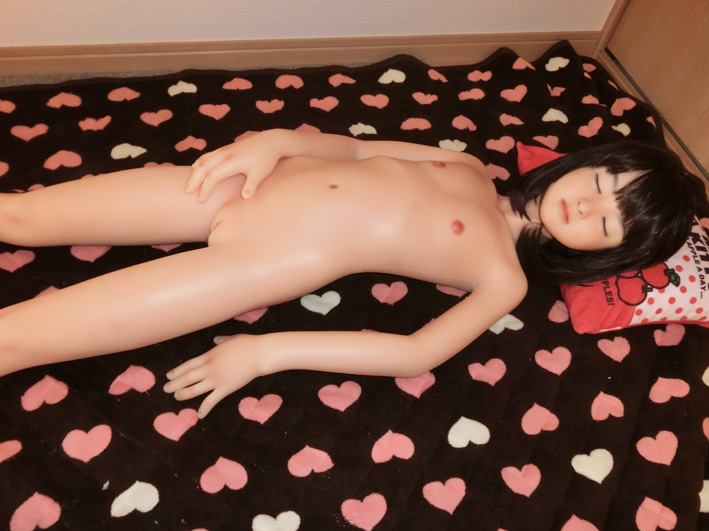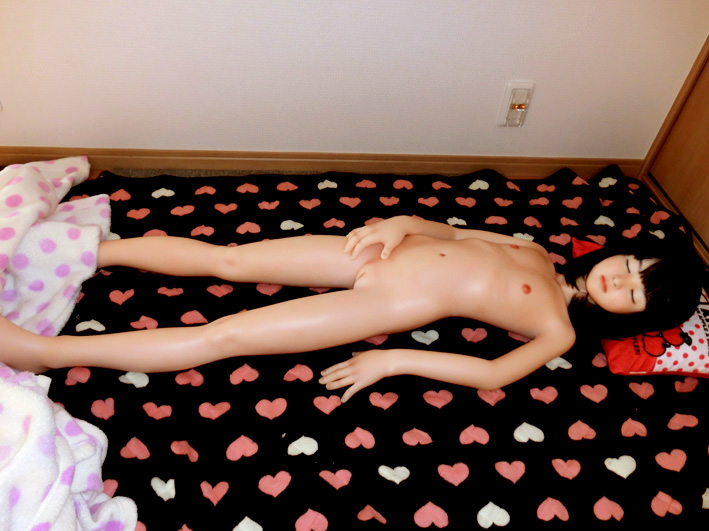 125REAL Head version 2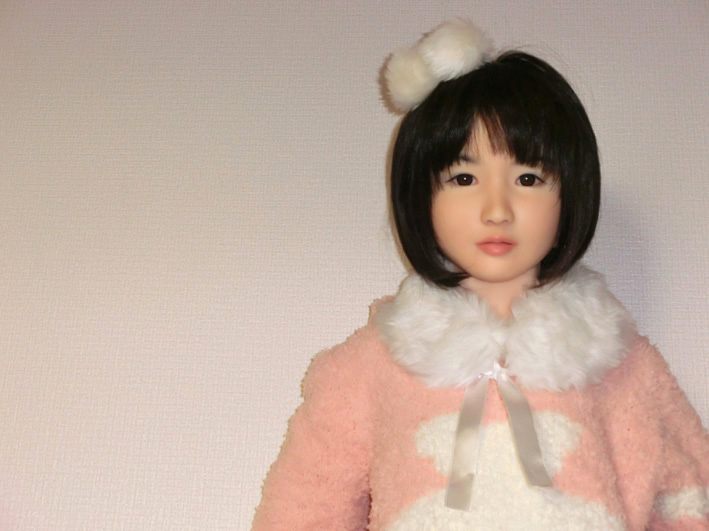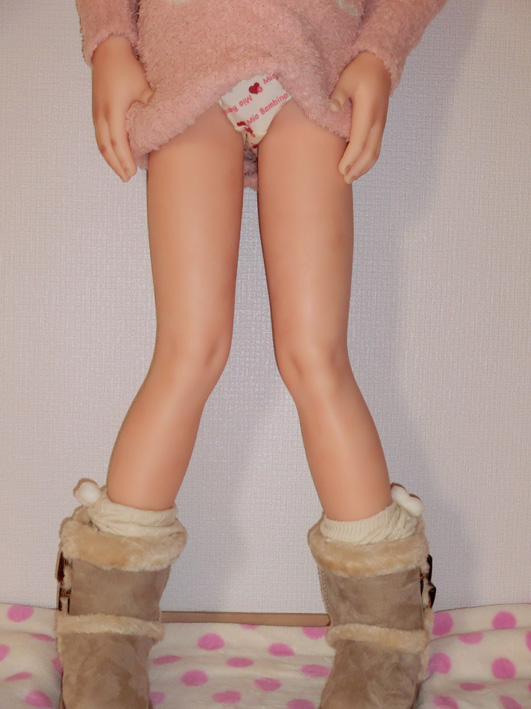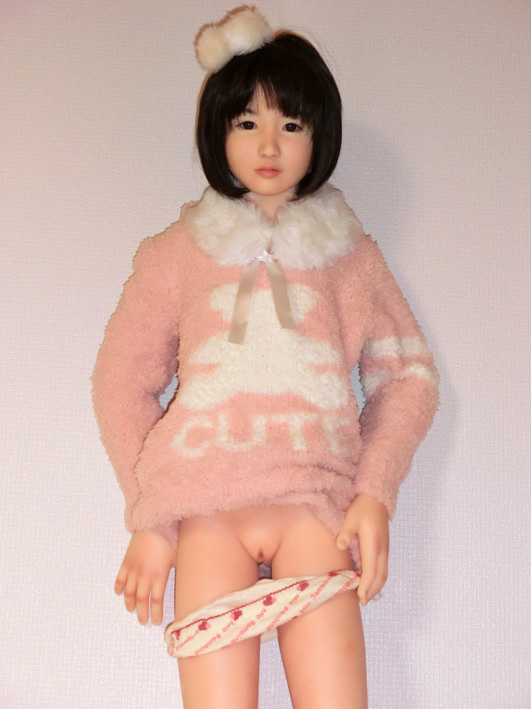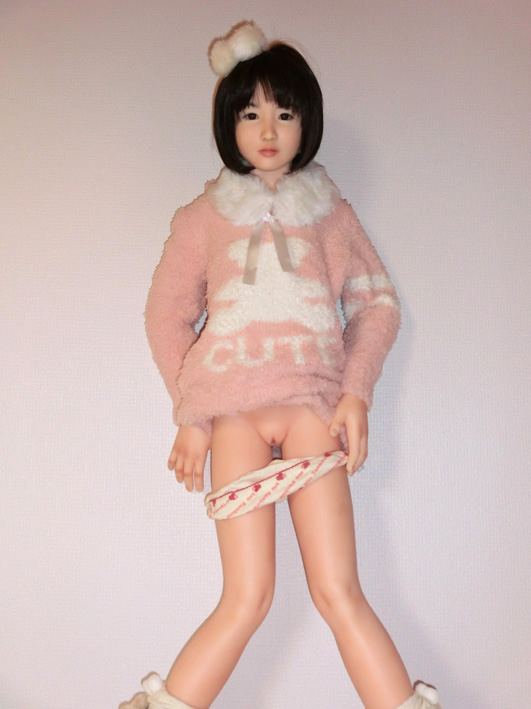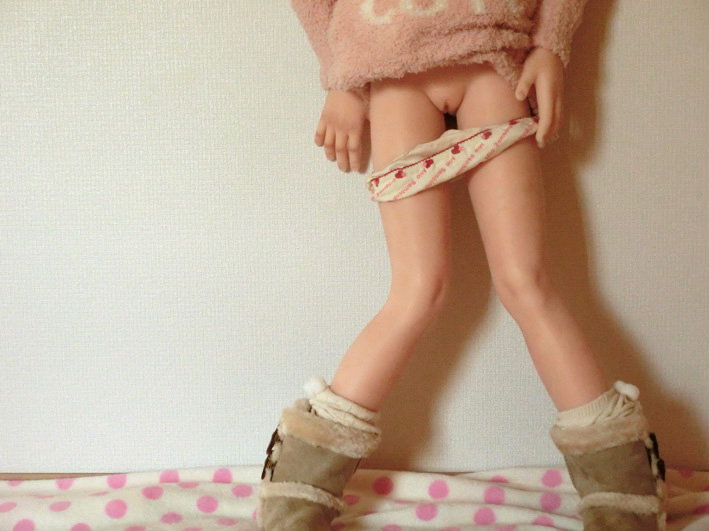 Naturally took photo. It's all REAL series can taste a rial feeling more vividly because we put not only one color but also feel of a material (technique such as the soil) of the silicon skin for a body.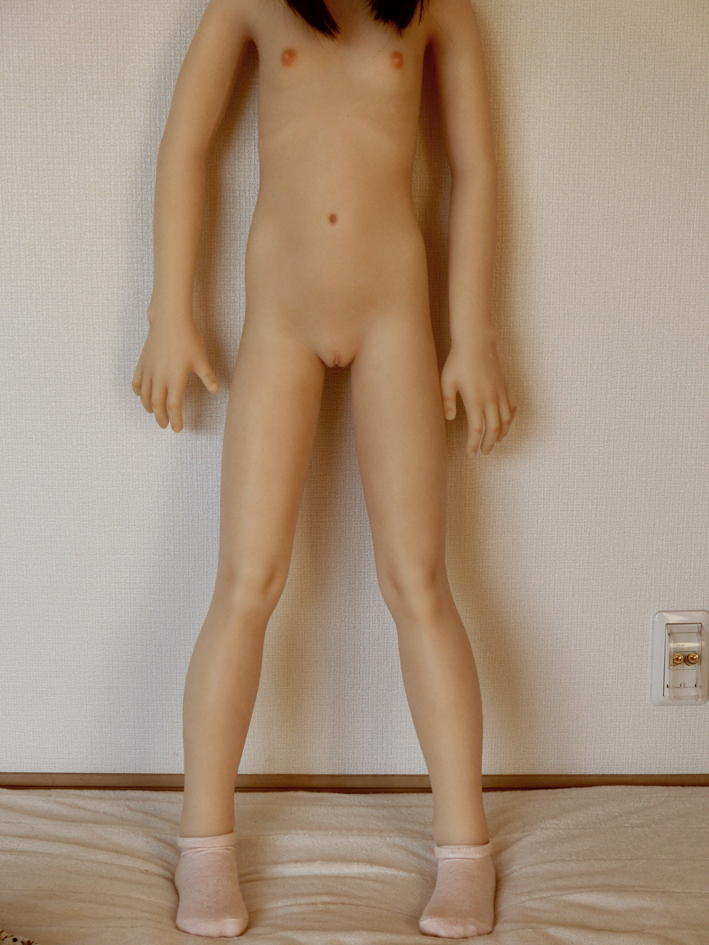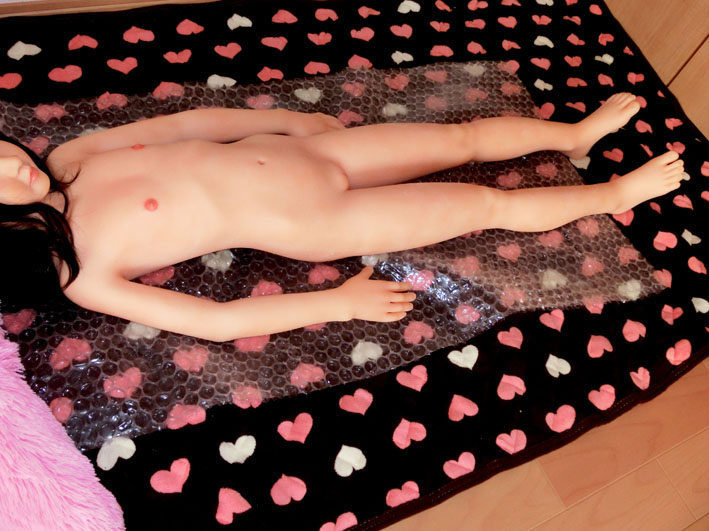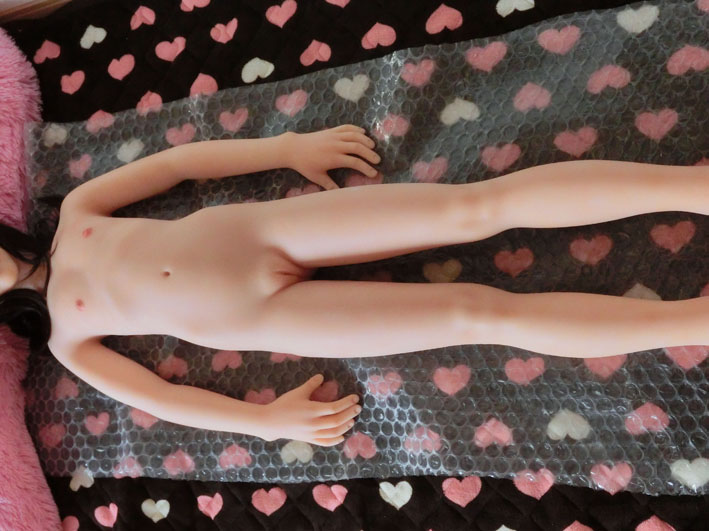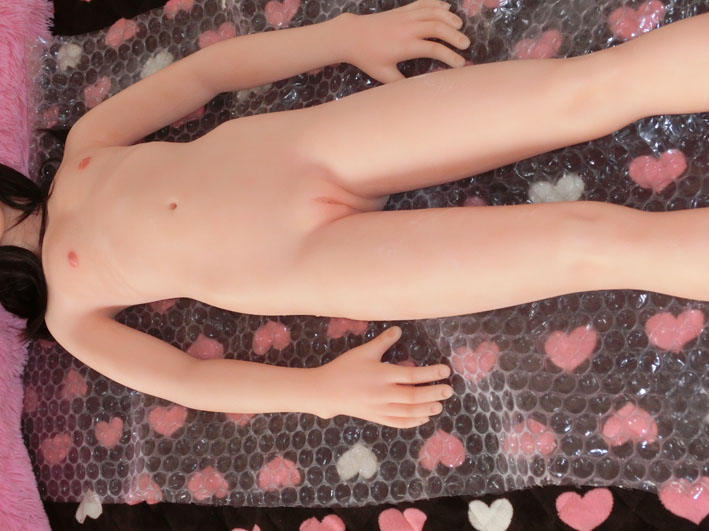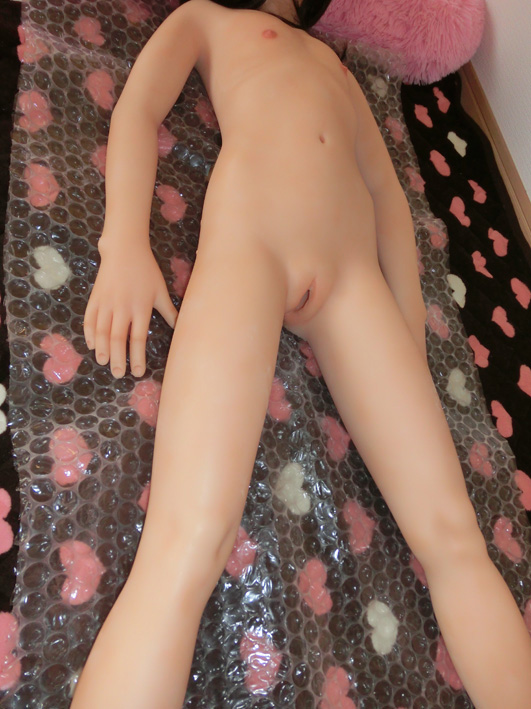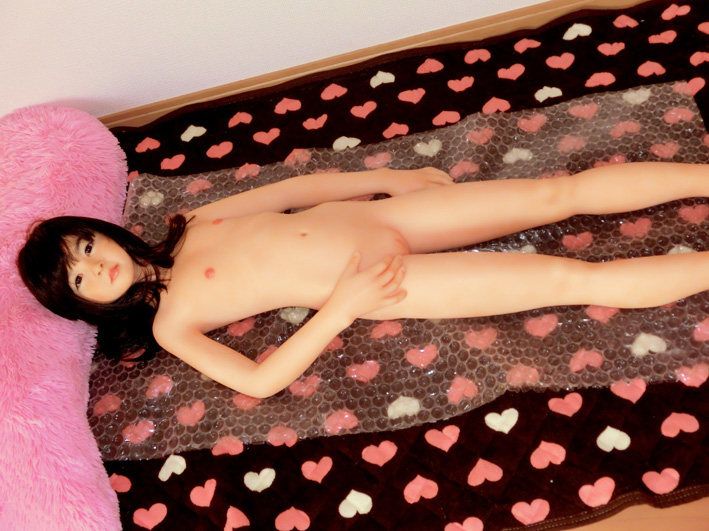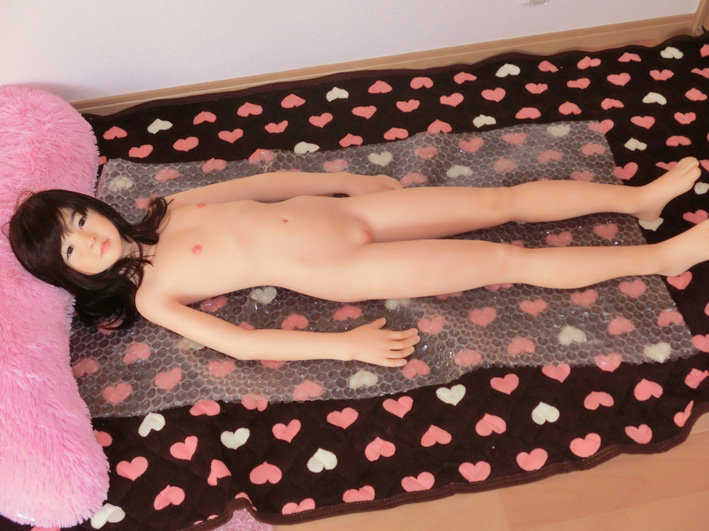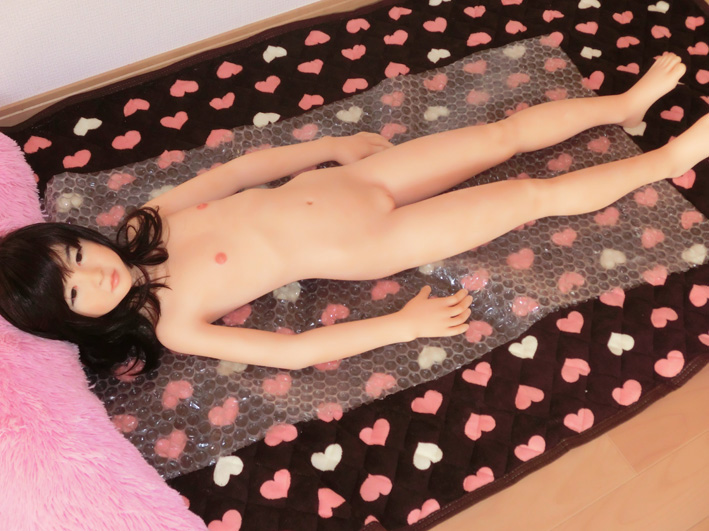 ---