Please read before an order.
<Body type and Prices>    
The main body & head,WIG,a modified kit and a manual are included in a below product price. Below prices do not include transportation Fees. Would you please supply us a delivery address to estimate a transportation fees.
(Note) new model 2 MADOKA does not attach an exclusive hall. Please prepare it by yourself. Or, you can buy it by additional 2,000.JPY.
(Note) If you want to pay by other currency, as we support JPY, USD, EUR and GBP, we are pleased if you inform us a currrency which you would like to pay when you order.
Pure dolls new Model
MADOKA
<WIG 1 set only>
Pure dolls new Model MADOKA
<Standard head + Sleeping head>
<WIG 1 set only>
Price
JPY 448,000.-
JPY 493,000.-
<Head Type>
Please choose a head type you like. If you want to buy additional WIG, you are able to buy it by additional JPY 15,000.-
| | |
| --- | --- |
| | |
| Black's Long | Black's Short |
| | |
| --- | --- |
| | |
| Brown's Long | Brown's Long |
| | |
| --- | --- |
| | |
| Gold's Long | Gold's Long |
Sleeping Head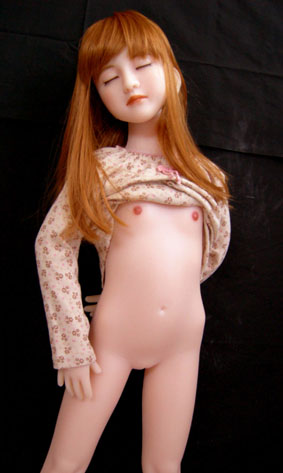 Sleeping Head
How to make The Purchase Order.
Please submit all the necessary information which you filled out in your order form (E-amil). We will send you a reply to your E-mail address you submitted. Within a few days, our staff will send you another email to confirm your order details, final price, and shipping cost etc. (If there is any discount to be applied, we will inform you in this email.)
Name
Delivery address
Tel No.
Please choose head style MADOKA.
Would you like to order Sleeping head ?
Which type of WIG would you like to choose ?
which eye color would you like to choose ? Dark brown or Blue
Do you like to order an exclusive hall ?
E-mail address to send The purchase Order
---